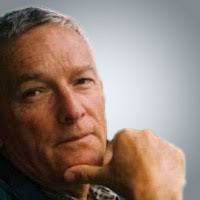 Position: Founder
City: Vancouver
Postal Code: V6B 2S8
Mobile: (778) 938-1026
Email: rick.toller@trialto.com
Trialto's Chief Financial Officer, Rick Toller likes to classify himself as an entrepreneur and "turnaround specialist", an expert in taking broken down companies and fixing them up. In 1998, Rick set his sights on Trialto, seeing an opportunity to turn around a fledgling company in a field that he was very interested in. Thanks to Rick's investment and management assistance, Trialto has grown tremendously, transforming into one of Canada's leading premium wine agencies. Rick has no plans to slow down. Even at age 69, retirement is not in the picture: "I don't plan on retiring until about 2 ½ hours before I die," Rick asserts. Outside of his time dedicated to Trialto, Rick loves to golf. Rick is knowledgeable and passionate about wine, constantly adding new wines to his collection and revisiting older ones from his cellar.
With a personal philosophy that emphasizes constant learning and teaching, developing win-win relationships and creating an environment of openness, trust and empowerment, Rick's guidance is helping Trialto to grow and to thrive.