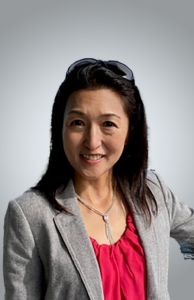 Supply Chain Manager
City: Vancouver
Office: (604) 320-7364
Mobile: (604) 837-0334
Email: yuki.hayashi@trialto.com
Yuki has 12 years' experience in the wine industry working as a Revenue Management Analyst. She also has several years' experience in the tourism and hotel industries. She brings a can-do customer first attitude to her work each day. She was born and raised in Japan, attended business administration at Aichi-gakuin University, has a Certified Professional Category Analyst certification and completed her travel and tourism diploma from IIT in Vancouver. When she's not out hiking, biking, snow showing, swimming, running, playing piano or doing yoga, she enjoys travelling for the love of food.